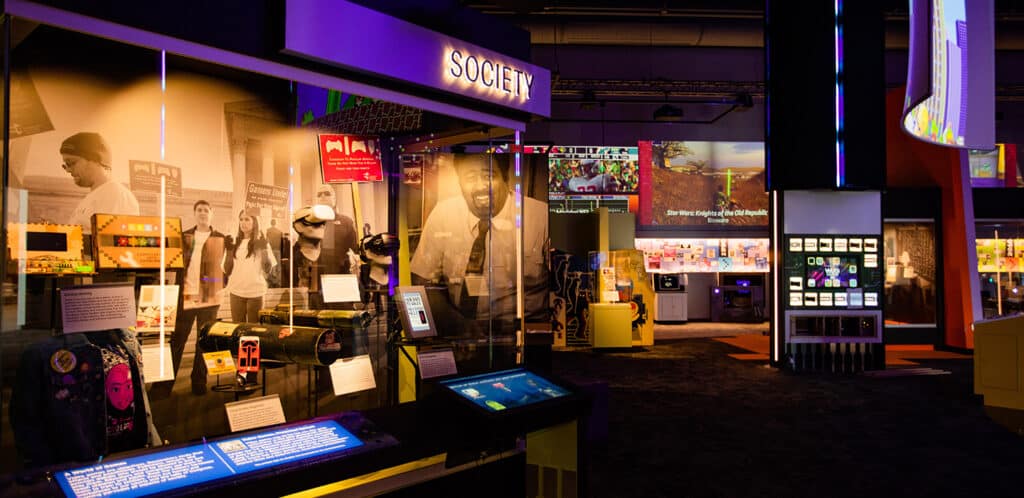 Learn about the history and cultural importance of electronic games in ESL Digital Worlds: High Score and see how this medium has changed the way that people play and connect. At a new rotunda honoring The Strong's World Video Game Hall of Fame, learn about some of the most influential games of all-time and play versions of them on massive, overhead screens. Explore thematic sections throughout the exhibit to learn about the art, business, play, society, story, and technology aspects of electronic games.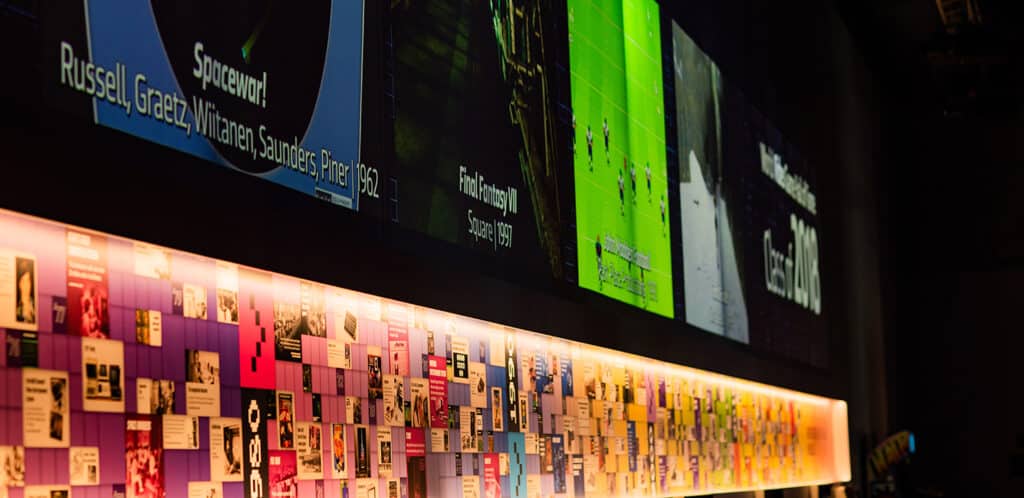 Explore a 90-foot digital timeline of electronic game history.
View rare artifacts, such as Doom designer John Romero's Apple II computer, the prototype chip for Home Pong, and Computer Space, the first arcade video game.
Learn about electronic game trailblazers, such as Masayuku Uemura, the Japanese hardware designer of the Nintendo Entertainment System, and Gerald Lawson, a Black engineer who created the first video game cartridge.
Take a virtual Women in Games tour (with the museum's Bloomberg App) to learn about the contributions of women like Muriel Trammis and Carol Shaw to the industry, past and present.
Play your way through independently created games in the Indie Arcade, including Hair Nah and Trombone Champ.
Test your skills in a giant game of TV tennis (on a replica TV) and a humongous version of handheld electronic football.
ESL Digital Worlds: High Score is made possible by ESL Federal Credit Union.
Learn about SNAP and other museum admission discounts.