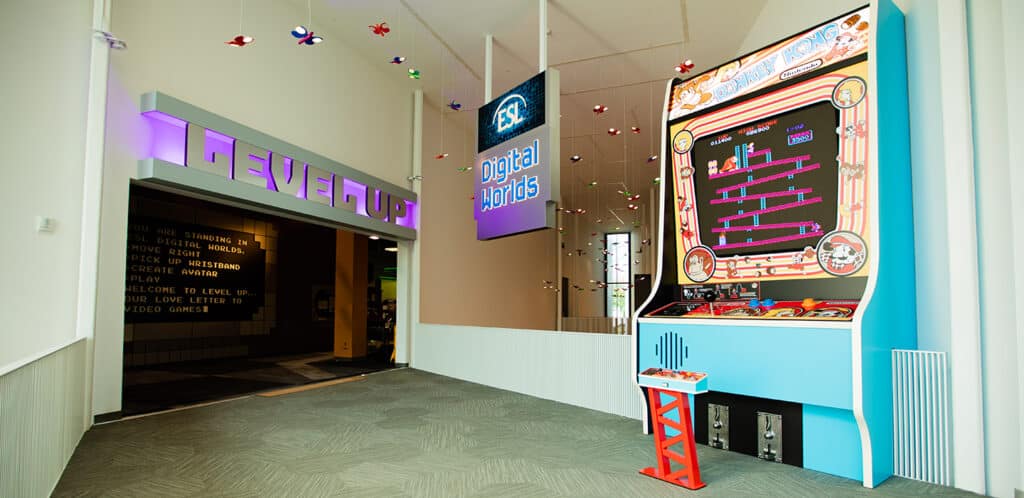 Ready, player! Become part of the game and immerse yourself in video game scenarios at ESL Digital Worlds: Level Up. Grab an RFID bracelet, create an avatar, and earn achievements from The Strong's periodic table of video game elements. Enter five distinct zones based on the actions of games—Choose, Move, Create, Compete, and Solve—and play through dozens of physical and mental challenges that include:
Choose: Be strategic in a game of Tower Defense and test your "gaming thumb" in a digital Flower Box.
Move: Sneak and crawl your way through the Stealth Zone, run and jump with Endless Runner, and play ball in the Virtual Playground.
Create: Build a virtual building with the City Sim, see if you have what it takes to be a game Voice Actor, and draw with Digital Graffiti.
Compete: Get physical in a musical game of Beat the Boss, test your hand speed in a rousing round of Button Masher, and throw your weight around at the Demolition Derby.
Solve: Add the right ingredients in a game of Quick Cook, stretch your brain with Clever Level, and solve the Block Challenge.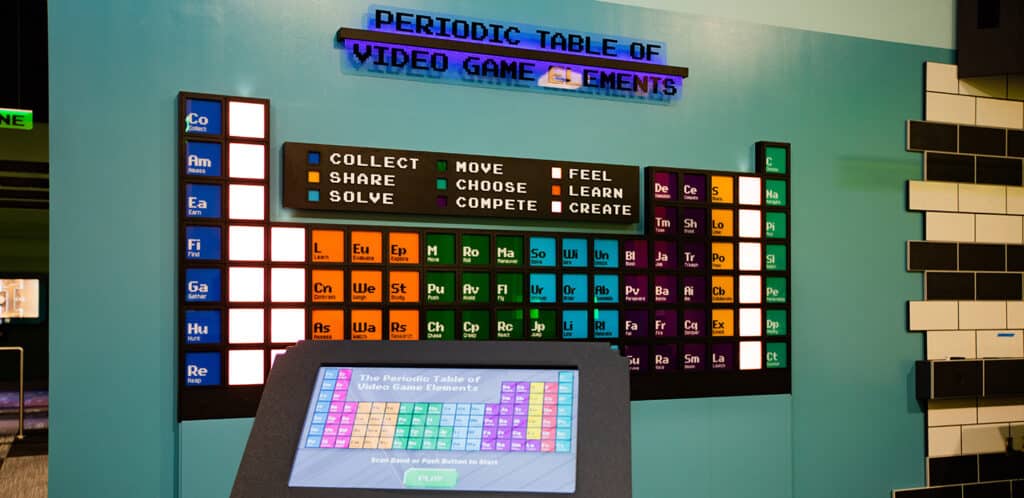 Also, become your own curator and virtually choose gaming artifacts from "vending machines" throughout the exhibit and digitally display them in your own "My Museum" gallery. Learn more about the actions of video games at Lore Boxes throughout the exhibit. ESL Digital Worlds: High Score is made possible by ESL Federal Credit Union.
Learn about SNAP and other museum admission discounts.