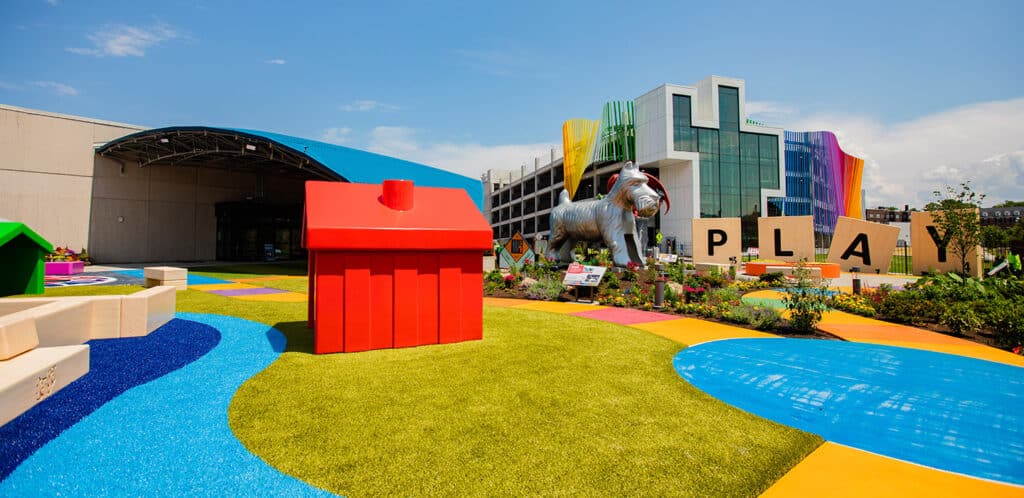 Jump into the game at the 17,000-square-foot, outdoor Hasbro Game Park!
Before heading outside, learn more about the history and cultural influence of board games in Hasbro Board Game Place. Play a 15-foot-high version of Chutes and Ladders, and view unique artifacts from Magic: The Gathering, Dungeons & Dragons, Jenga, Scrabble, the Game of Life, and Simon.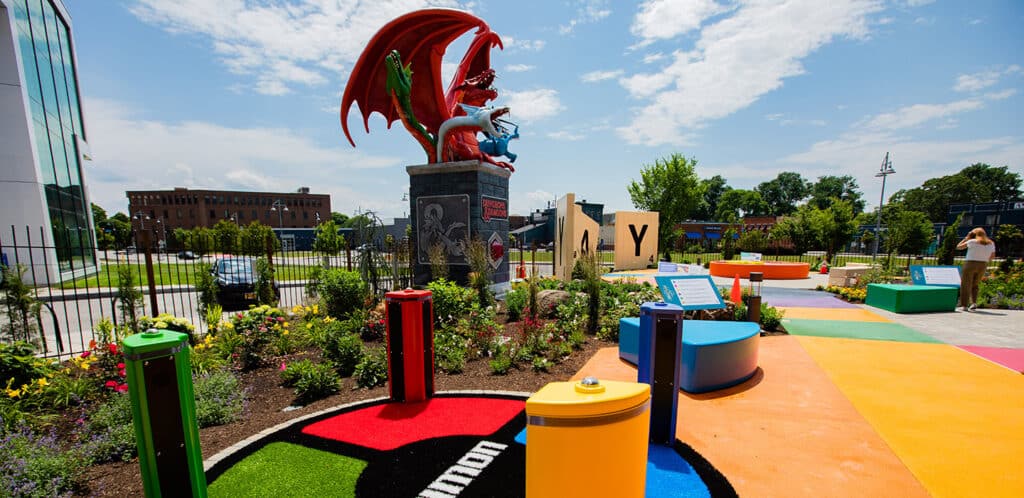 Once outside, stroll along a colorful path amid towering Candy Land candy canes, giant Scrabble tiles spelling "PLAY," and a 14-foot-long Scottie dog from Monopoly. Throughout the space, enjoy physical and mental activities based on favorite games:
Take a spin on a wheelchair-accessible carousel spinner from the Game of Life.
Traverse giant, wooden Jenga blocks.
Test your memory on an oversized game of Simon.
Roll the die and take your chances with a fire-breathing, five-headed dragon from Dungeons & Dragons.
Play in a scaled-up hotel piece and house piece from Monopoly.
Check out a Trivial Pursuit-shaped planter with whimsical, wedge-piece benches.
Hasbro Game Park is made possible by Alan and Vivien Hassenfeld and the Hassenfeld Family Foundation.
Please note: In the case of inclement weather, Hasbro Game Park may be temporarily closed.
Learn about SNAP and other museum admission discounts.